The Norwegian Embassy in Colombo has officially moved into our new premises from 5th July 2021.
The day started with a traditional oil lamp ceremony, where some Embassy staff and representatives of the building owners and management participated.
You can now find us at the 5th floor of the M2M building, located at No. 34, W A D Ramanayake Mawatha, Colombo 2. Please note that we still require a prior appointment for any consular matter.
You can still reach us at our regular phone and fax numbers, but please be mindful that we are in a transition period. You can always e-mail us at emb.colombo@mfa.no or consular.colombo@mfa.no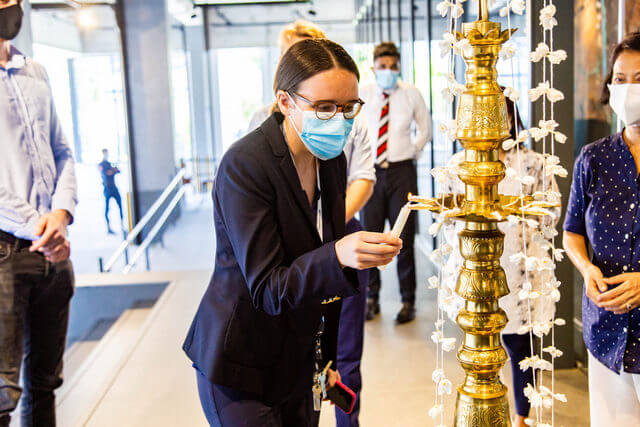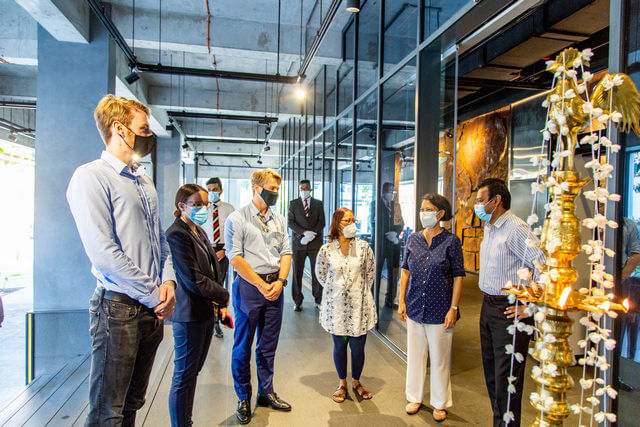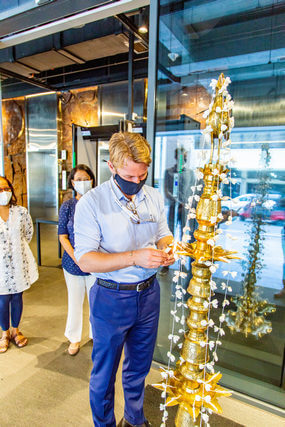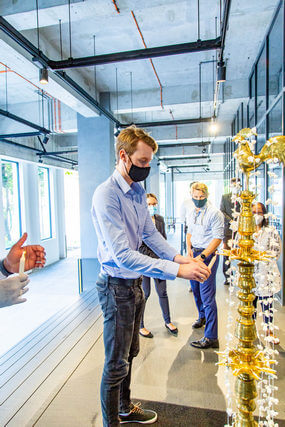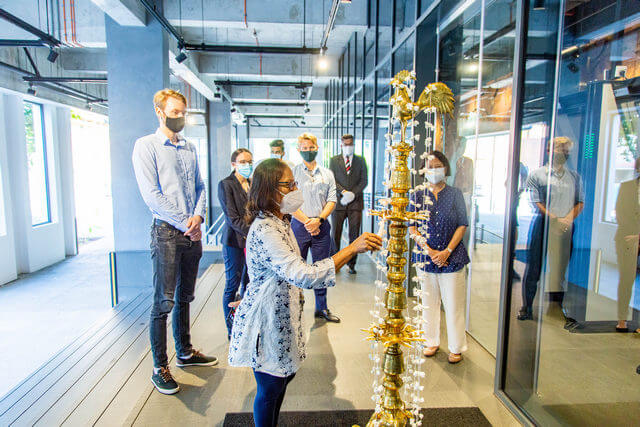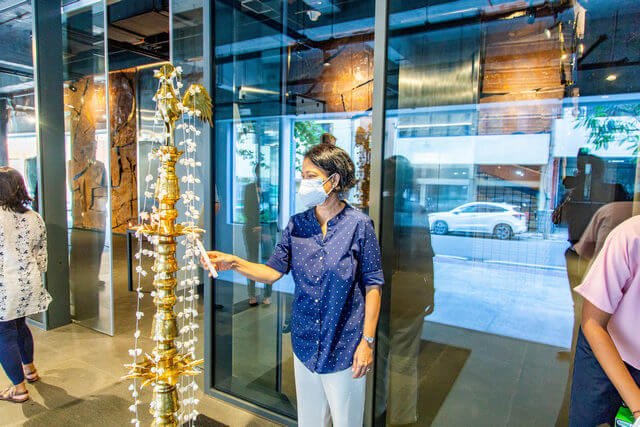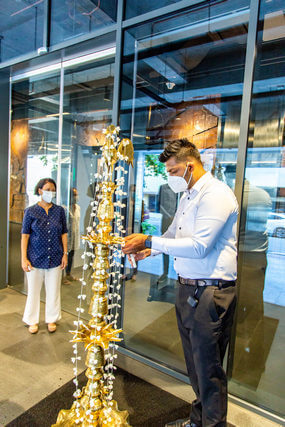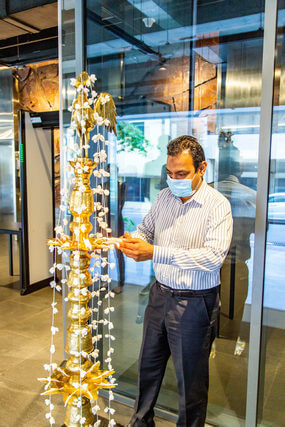 Photos: Milan Joley Smahon